FREE E-BOOK:
GUIDE TO HEARING LOSS AND HEARING AIDS
Over 20 pages of free information you need to know before purchasing hearing aids, including:
Hearing Loss Types
There are different types and degrees of hearing loss, which will determine the appropriate treatment and style of hearing aid to use.
Signs of Hearing Loss and Actions to Take
It is better to recognize and treat hearing loss as early as possible for a better outcome.
Choosing a Hearing Aid
There is a wider range of options available now based on various factors.
Hearing Aid Expectations
Maximize your satisfaction with
hearing aids
by having realistic expectations.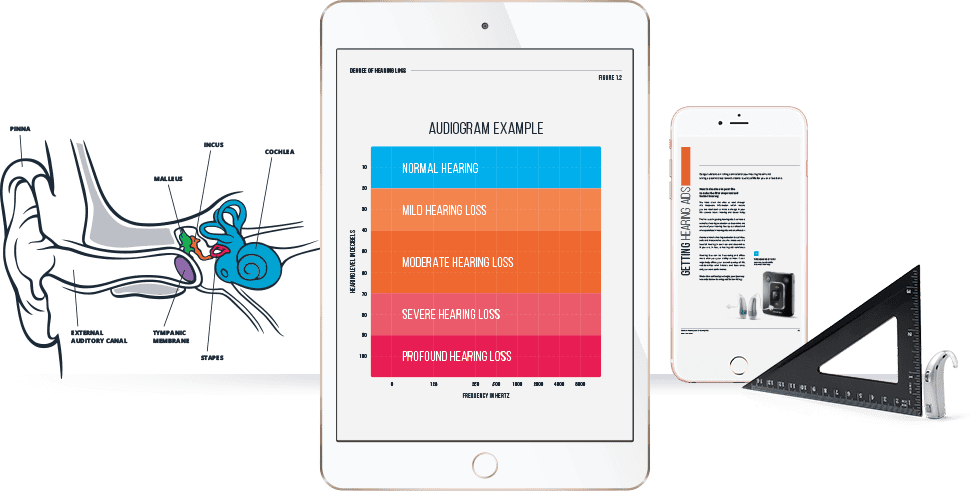 Get your free copy of "Guide to Hearing Loss and Hearing Aids!"