Over-the-Counter (OTC) Hearing Aids & Accessories

Introducing the Sony CRE-E10 OTC hearing aids, an easy-to-use solution1 with daily comfort and prescription-grade sound quality in a familiar earbud design. With a rechargeable battery for all-day use and customizable features that adapt to your environment, the CRE-E10 provides everyday hearing that's intuitive to you.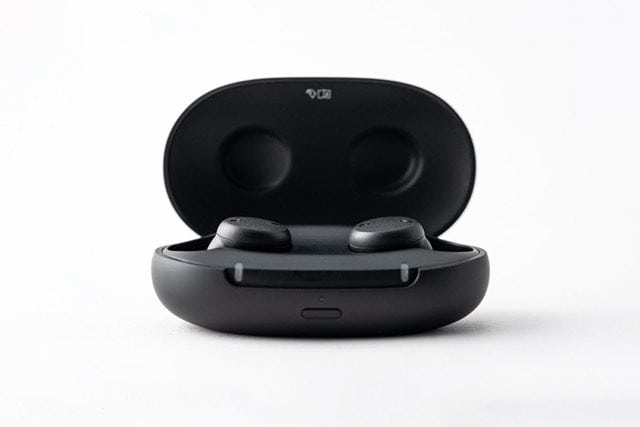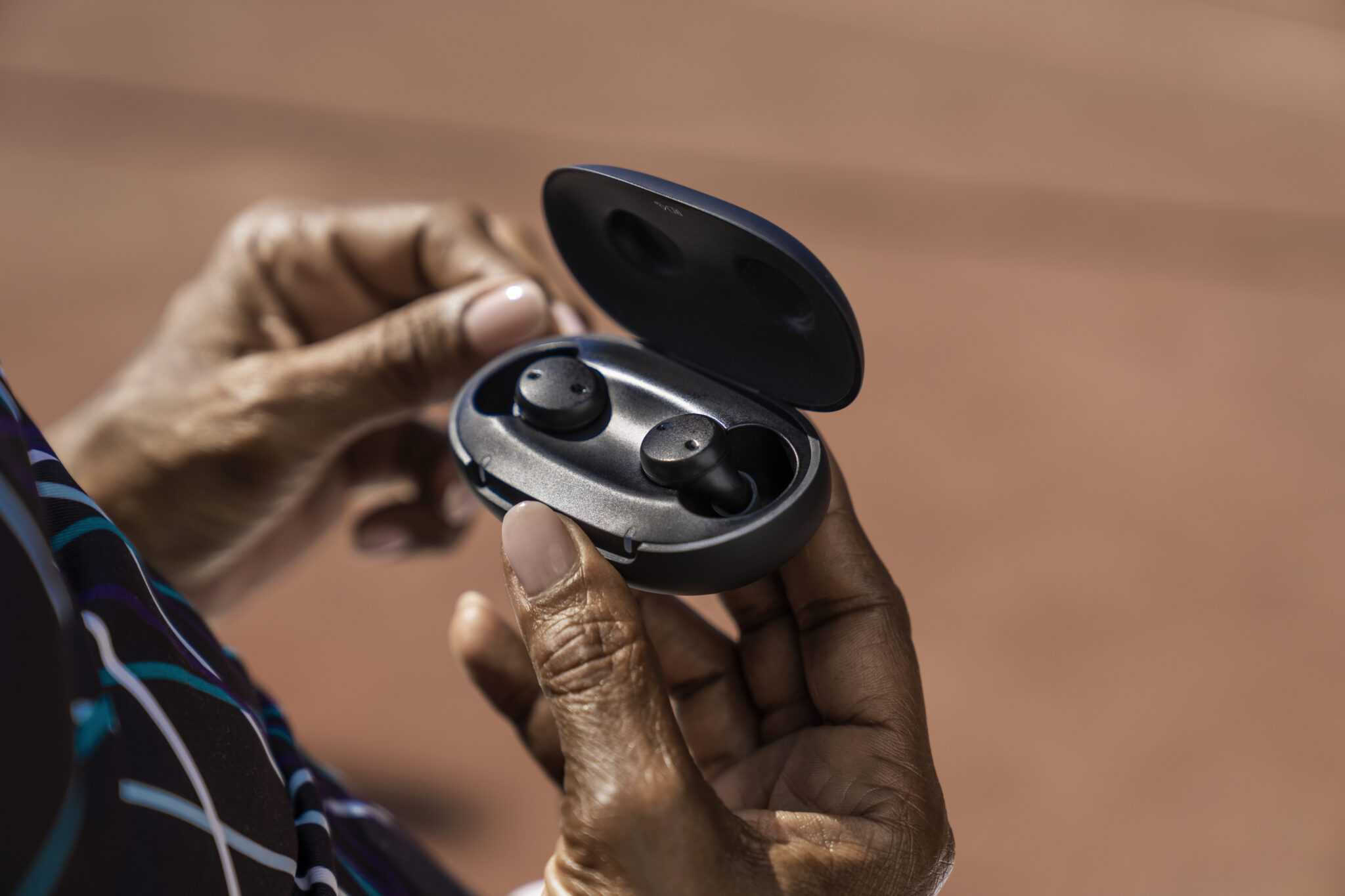 Key features at a glance:
A familiar earbud design with four sleeve sizes to maximize comfort
Easy to setup and customize your hearing with the Sony | Hearing control app1
Long-lasting rechargeable batter with up to 26 hours of continuous use2
Bluetooth compatible for audio streaming (iOS only)
Delivers prescription-grade sound quality making every experience crystal clear
An FDA-registered medical device developed with WS Audiology
Automatically analyzes, adjusts, and optimizes sound wherever you go
Quality noise reduction and focused microphones for better hearing in environments with background noise
Rechargeable case with 2 hearing aids.
Click Sleeves in 4 Sizes
Care Tools
User Manual and Guides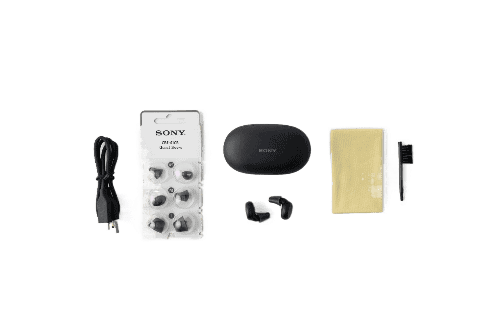 Sony | Hearing control app – Use app on smartphone to personalize settings. Download app at Google Play and the App Store. Network services, content, operating system and software subject to terms and conditions and may be changed, interrupted or discontinued at any time and may require registration. 2. Actual performance varies based on settings, environmental conditions, and usage. Batteries are consumable products, and their capacity degrades over time as they age. Sony does not guarantee the life span of the battery.
Meet the CRE-C10, an easy, do-it-yourself hearing solution for those with signs of mild to moderate hearing loss. Developed in partnership with WS Audiology, this hearing device combines industry expertise with Sony's trusted technology to deliver exceptional sound quality in a sleek, discreet design that's virtually invisible. With a long battery life of up to 70 hours of continuous use2, the CRE-C10 offers compact, high-quality sound to enhance your experience in every environment.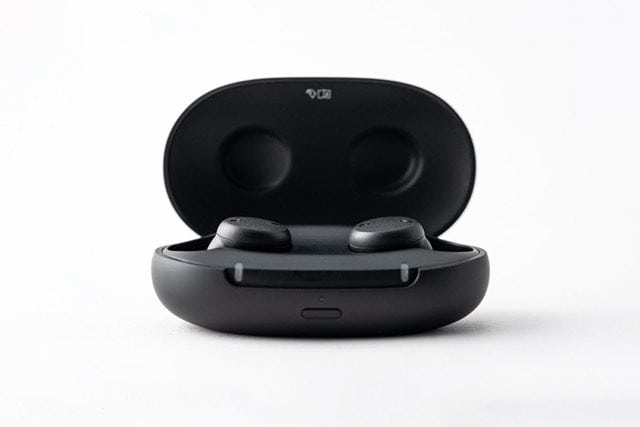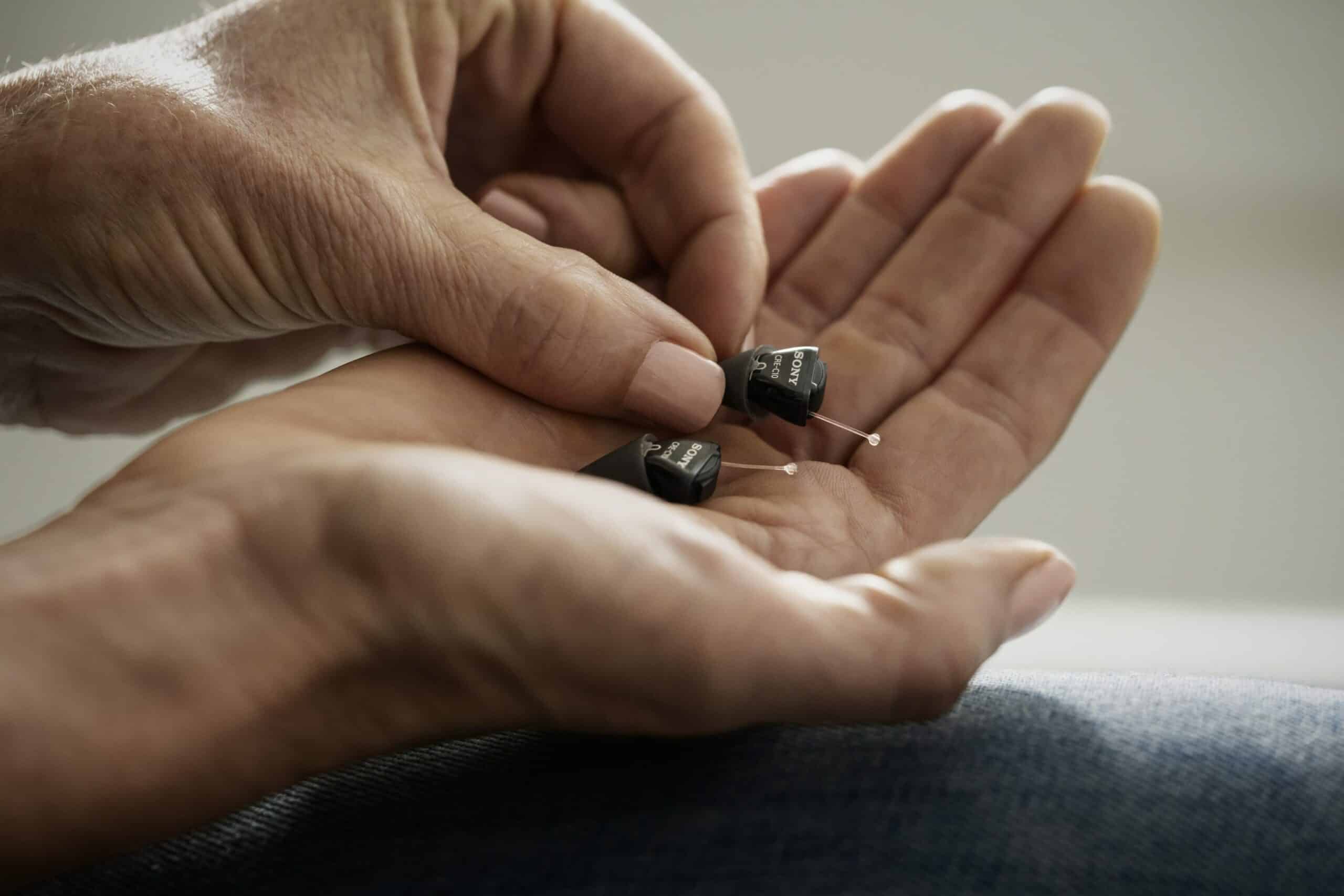 Key features at a glance:
Fits discreetly inside the ear canal for a virtually invisible look
Easy to setup and customize your hearing with the Sony | Hearing control app
Delivers prescription-grade sound quality making every experience crystal clear
An FDA-registered medical device developed with WS Audiology
Comes with four sleeve sizes designed for comfort and ease
Automatically analyzes, adjusts, and optimizes sound based on where you are
Quality noise reduction and focused microphones for better hearing in environments with background noise
Delivers up to 70 hours of continuous use2

 

with size 10 batteries
Protective (or Jewel) case with 2 hearing aids.
6 Size 10 Batteries
Click Sleeves in 4 Sizes
Care Tools
User Manual and Guide