Signia Hearing Aids & Accessories
ENHANCE YOUR PERFORMANCE WITH SIGNIA
Achieving peak performance requires having the right tools at your disposal, whether it's a well-chosen pair of shoes or the latest smartphone. The same applies to hearing - in a world where a missed word can lead to missed opportunities, it's crucial to have the right hearing accessories to ensure you're hearing what matters most.
The Insio Charge&Go AX is a new, rechargeable hearing aid that is customized to fit the unique shape of your ear canal.
Its small design provides all-day comfort, while its advanced Augmented Xperience technology delivers exceptional speech clarity, even in noisy environments.
Other features include contactless charging, connectivity with Android and iPhone, and control through the Signia Assistant app for 24-hour support. The Insio Charge&Go AX was named a 2021 CES Innovation Honoree and received a satisfaction rating of 95% in a recent study of Augmented Xperience technology.
The Pure® Charge&Go AX provides exceptional speech clarity and a remarkable immersive soundscape in any setting.
Its advanced technology, Augmented Focus™, intelligently separates speech from background noise, enabling clearer conversations in various environments, from quiet coffee shops to noisy family gatherings.
Furthermore, the Pure® Charge&Go AX is the smallest rechargeable receiver-in-canal (RIC) hearing aid from Signia. It is perfect for both first-time and experienced hearing aid users who desire a sleek device with comprehensive features.
Signia Active Pro™ & Active X™
The Signia Active Pro™ provides personalized sound to suit your individual hearing needs.
It can be difficult to have a conversation in environments with high levels of background noise, such as a busy street or a restaurant, but Signia Active Pro™ offers true-to-life sound to help you overcome these challenges.
The Signia Active X™ is a modern take on traditional hearing aids, featuring a unique, earbud-like design that breaks the stigma of clunky and inconvenient hearing aids. With comfort and convenience in mind, Active X™ can be worn all day long for uninterrupted hearing performance. Built on the Signia Xperience™ platform, this rechargeable hearing aid offers Bluetooth streaming, exceptional hearing in noise, personalized sound, and tinnitus therapy.
Signia Motion™ Hearing Aids
The Signia Styletto X™ is the ultimate hearing solution that allows you to live your life to the fullest, without any compromises due to hearing loss.
Its modern, award-winning design transforms the traditional image of hearing aids into stylish hearwear™, making you stand out in a crowd.
Featuring the world's first acoustic motion sensors, the Styletto X™ can automatically adjust and enhance sound in any environment, ensuring superior hearing in noisy situations*.
Along with its exceptional sound quality, the Styletto X™ also boasts advanced features such as:
Seamless connectivity with all Bluetooth® devices for streaming phone calls, music, and TV audio. A portable Qi wireless charging case that provides up to 3 days of extra battery life. Integrated tinnitus sound therapy.
Froehlich M, Freels K, Powers T. (2015). Speech recognition benefit obtained from binaural beamforming hearing aids: comparison to omnidirectional and individuals with normal hearing AudiologyOnline, Article 14338
The Silk X™ has transformed the way individuals perceive wearing hearing aids while maintaining excellent sound quality.
With its advanced technology, the Silk X™ offers exceptional sound in a small package that is nearly invisible when comfortably placed in the ear, enabling you to both hear and look your best.
Moreover, the Silk X™ features soft, silicone click sleeves that offer an easy and quick instant fit. It is equipped with Signia Xperience™ technology that provides personalized sound based on your lifestyle, including remote control via the Signia App and miniPocket™.
The Signia app lets you take charge of your hearing experience by providing full control over your hearing aids.
It is user-friendly and enables you to discreetly manage the volume and other settings while streaming audio directly to your ears, all from your smartphone!
With the Signia App, you can:
Set up your hearing preferences and control the volume.
Adjust the sound balance when transitioning between different environments.
Keep track of your hearing aid's battery life and connection status.
Stay connected with your Hearing Care Professional.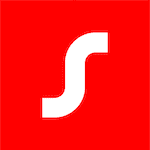 The Signia Assistant is a companion on your hearing journey, helping you maximize the benefits of your new device and stay connected to the world around you.
It uses artificial intelligence to learn your preferences and deliver a personalized hearing experience.
Available through the Signia app for both iOS and Android smartphones, the Signia Assistant offers personal support and remote control capabilities, including audio streaming via Bluetooth.
When you sync your device with the Signia Assistant, you can enjoy:
Highly intuitive, 24/7 support tailored to your needs.
Settings customized to your preferences for optimal sound and speech comprehension in any situation.
Troubleshooting guides and access to essential details discussed during your appointment.