Having been born with a severe hearing deficit in both ears, Tony struggled during his youth and young adulthood to hear the world around him. Throughout his time earning a Bachelors at Houghton College and an MBA at the University of Redlands, he would often read lips and sit in the first row to catch what was being said. It wasn't until after being married that he was fitted with hearing aids and treated for his significant hearing deficiency. Tony's firsthand knowledge makes him the ideal hearing specialist, and because of this experience, he is keenly aware of what hearing loss does to a person's quality of life. It has become his mission to assist members of our community through the Stockton Hearing Aid Dispensing Center, to help people live life to the fullest and never miss a moment.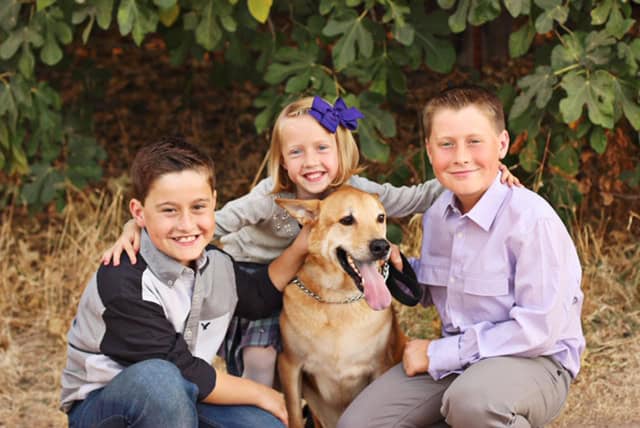 As a child, Lizzie dealt with the consequences of an undiagnosed Auditory Processing Disorder and ADD. As a young person, she often felt at a disadvantage. Lizzie didn't understand how other people seemed to learn concepts so easily when she struggled to understand the language that she was hearing. With determination, she was able to graduate with high honors from the Pacific Conservatory for Performing Arts. Outside of the office, her talents are being used to create musical educational products for kids and adults. She has also taught music, drama, and art to kids in kindergarten through eighth grade at private schools in both Southern and Central California, and most recently in San Joaquin County.
Tony and Lizzie were married in November of 2001 and two years later, welcomed their first child, Camden, who seemingly refused to talk. At this point, Lizzie became a stay-at-home mom doing speech exercises with Camden and taking him to and from special classes and speech therapy. He was also diagnosed with Auditory Processing Disorder and ADD during this time. The family experienced progress and regression as they worked through the process of catching Camden up to his peers, a goal that ultimately took two years to accomplish. Camden is on the honor roll at his school, is the captain of the varsity water polo team, and working towards his Eagle Scout. Badge in Boy Scouts of America. Not even two years after Camden was born, Tony and Lizzie's second son, Brayden came along, and at the age of two was diagnosed with high functioning Autism. As he was unable to attend a regular preschool, Lizzie organized a co-op converting an upstairs loft and adjoining room into a school.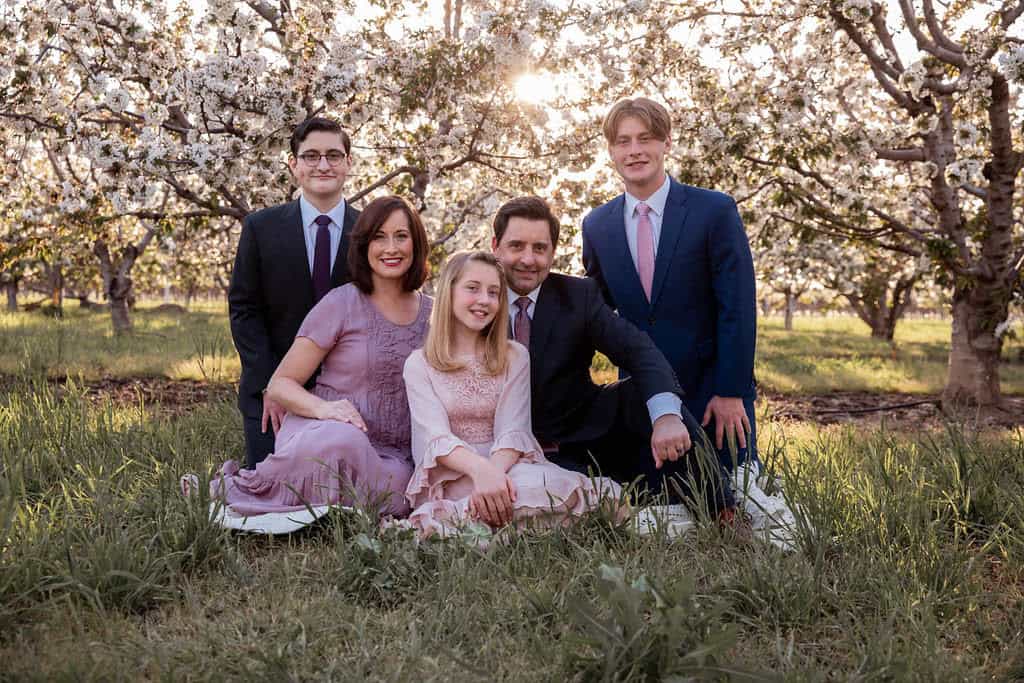 After a rocky start he now does exceptionally well in school, has been voted into student government as a "Spirit Leader," enjoys performing in theater productions, and is taking college classes while in high school. Thankfully Brayden has many wonderful friends. However, his challenges still require different types of therapies and accommodations. Finally, their daughter Avery was born. Her health was picture perfect until the age of three when she was rushed to the ER with painful, hot knees. It turned out that what was previously thought to be growing pains was really Juvenile Rheumatoid Arthritis. There were sleepless nights as she struggled through pain, hospital procedures, leg braces, and the emotional trauma from constant pain. UCSF began to feel like a second home as the family sought world-class treatment for Avery there. Thankfully she is currently in remission. Avery is always on the go and is a competitive Equestrian and is an active leader in her church's youth group. She also loves participating in her school's running club and Girl Scouts.
As you can see, the Perkins Family is no stranger to overcoming adversity. As a result of their personal experiences, they are at the ready to assist you in overcoming your hearing loss challenges. The Perkins' believe that with courage, determination, work, the right tools and technology there is no challenge too big. Their Stockton Hearing Aid Dispensing Center is always in your corner, ready to assist you and those you love.